In this article, we have picked the 7 best parenting control android apps that you can consider controlling your kids.
Controlling your kids is not a simple task for parents. It requires a lot of patience and the ability to problem solve on the fly. When It comes to smartphones, we all know that in today's world we cannot keep our children away from phones. So, using parenting control android apps are must nowadays.
There are many Android Apps that you can use to control your kids. Check out these 7 Best parenting control android apps that would make your work easier.
AirDroid Parental Control App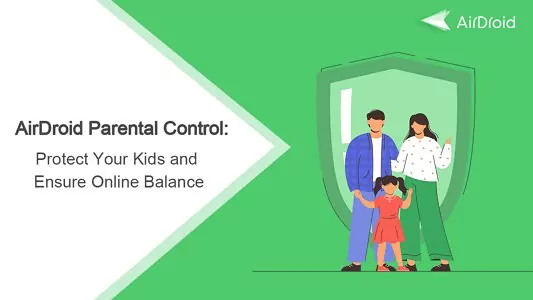 One of the best all-encompassing parental control programmes ideal for families is AirDroid Parental Control. It allows parents and guardians to remotely manage and monitor children's Android smartphones.
Call tracking, screen time limits, location tracking, app blocking, and many more features are just a few of its features. Before purchasing a plan, you are entitled to a three-day free trial.
Other Features are:
To guarantee the safety of children, observe and listen to their surroundings online.
remote monitoring of children's Android activity
Monitor app usage and place time restrictions on specific apps.
Free real-time tracking of Android phones with geofencing
Find My Kids
A more relaxed approach to parental control software is Find My Kids. This one constantly monitors your child's whereabouts. You can keep track of their movements and observe where they have been. This app's simplicity appeals to us.
When you open it, you can see where each of your children is right away. Other capabilities include the ability to view what apps your child uses and notifications if their phone is having problems providing a location.
A battery monitor for your child's smartphone, security controls, and a family chat feature that lets you ask your children where they are are also included.
When compared to most of its rivals, it is fairly affordable. Additionally, even though the licence only permits use of three devices at once, we like you may purchase it once for $25.99.
Norton Family Parental Monitoring App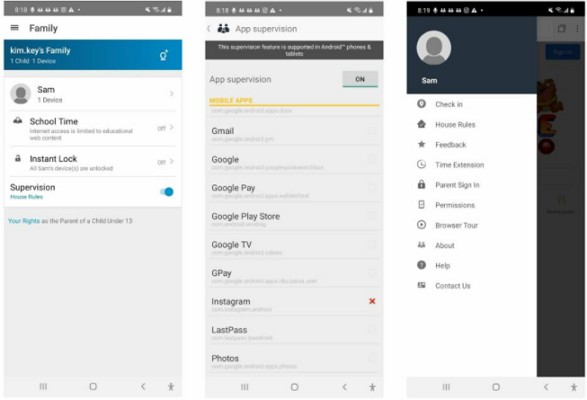 Not only is Norton Family one of the most effective and free parental control apps for Android, but it also functions as an educational resource. When a child is studying, the learning features prevent annoying messages from appearing. After a free trial period of thirty days, you will be required to make a payment.
Easy to use, but challenging to get around website filter is one of its advantages.
Google searches are subject to safe search.It permits setting usage and call limitations.
Google Family Link
Our top preference for parental control is Google Family Link. Your children are given the freedom to use their phones, and you enjoy having complete visibility.
Family Link is our favorite since it offers the most functionality and integrates seamlessly into the Android OS, a characteristic that none of the other apps have. You can lock the device if you want your children to relax on their phone for a while.
Other capabilities include the opportunity to observe all the apps your children use, their location, and their usage patterns. The one and only drawback is the configuration procedure.
AppLock by IvyMobile
Using an app lock is a great technique to prevent children from using the apps on your phone. This is primarily for parents of smaller children who watch YouTube Kids or play kid-friendly games on the parent's phone.
Your other apps require a password when using an app lock. As a result, if your children return to the home screen and begin clicking on private items like your Facebook or banking apps, they will be prevented moving forward.
There are many on our list, but IvyMobile's is free and reasonably user-friendly. We should keep away kids from delicate material until they are old enough to understand it.
Safe Lagoon Parental Monitoring Software
The safe lagoon is thought of as the lite version if the Google family link is the pro. It enables parents to monitor the apps their children use, track down where their children are, lock the phone, or set usage limits.
Consider it a substitute for the Google family connection. Additionally, it is free to use.
You can also locate them, set time limits for particular apps and games, and lock the phone if necessary. However, there are other cool things you can do, like setting up places kids can't go and monitoring instant messages.
Although the software claims to be for cyberbullying, it can also be used for other purposes. It's a wonderful substitute for Google Family Link and reasonably easy to set up.
Bark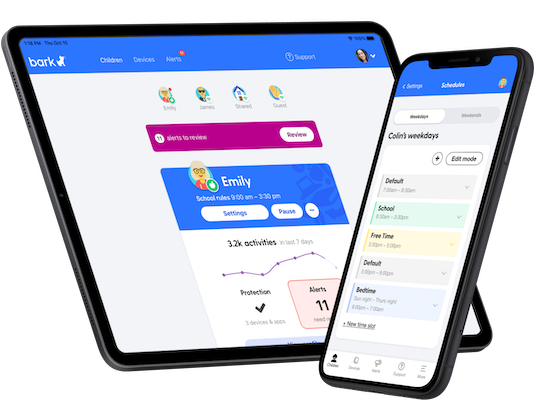 The alert system in Bark's premium subscription goes above and above; it notifies parents the moment the app detects questionable content or activity on over 20 different topics.
Bark scans text messages, emails, and over 30 social networks for any potential security issues. It searches for behaviour that can point to a threat, such as contact with online predators, sexual or adult content, drug usage, cyberbullying, or suicidal ideation. Bark's location-sharing function sends you notifications when your child enters or exits a certain location.
Bark looks through texts, pictures, and videos to find any potentially worrisome exchanges before alerting parents. When there are viable concerns, you'll automatically get email and text message alerts.
Receiving advice from child psychologists on how to handle problems as they develop is one of Bark's best features.
Additionally, you'll have access to a dashboard that gives you a quick overview of your kid's internet usage. You'll discover how much time they spend online, the websites they visit, and the number of potential risks that were found.
You can test out Bark for seven days paying nothing to see if you like it.
Bottom Line
Parenting is hard, but it's a lot easier when you have the right tools. These five Android apps will help you control your kids' screen time, track their location, and block inappropriate content. With these parenting control android apps, you'll be able to breathe a little easier knowing that your kids are safe and sound.
We hope that our list has helped you choose the right app for your needs. If you have any questions or suggestions, feel free to leave a comment below.
Thanks for reading!
Also, do check out 
protechbay 
for further amazing tech related content.