You've probably heard that the best way to make money online is through affiliate marketing or drop shipping. But what exactly are they? How do they differ? Are they even similar at all? And which one should you choose if you want to make money online? In this guide, we'll help you learn everything you need to know about affiliate marketing and drop shipping so that you can choose the right business model that works best for you.
The basic principle of affiliate marketing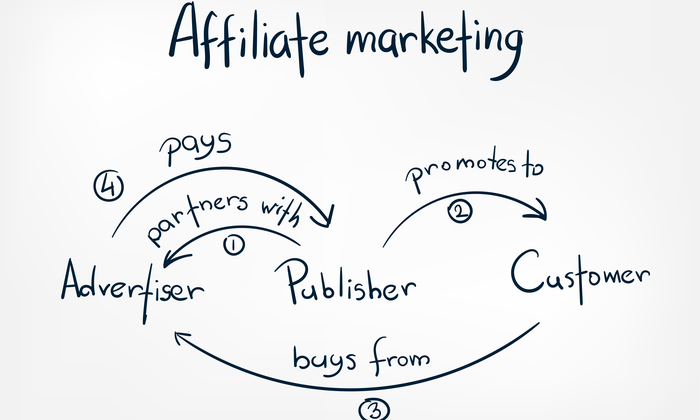 In affiliate marketing, you make a percentage of each sale you refer. It's basically a referral fee. Affiliates (i.e., bloggers and social media influencers) often link to products they recommend in their content, like an Amazon widget or product links on Pinterest, for example.
When readers click through and buy something, it generates revenue for that affiliate site—and it's basically free advertising for the company whose product is being sold.
The more traffic a site gets, and the more people who click through from that site to buy something, then speaking, those affiliates are making more money. If you have your own e-commerce store, you can also use affiliate marketing programs to drive sales there as well.
The basic principle of drop shipping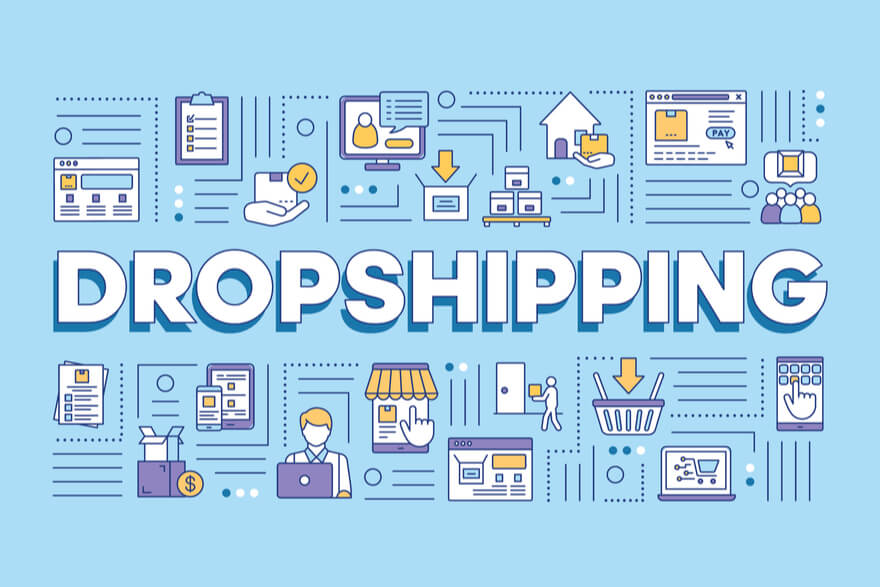 Drop shipping is a process where a company doesn't keep any products in stock. Instead, it sends customers directly to third-party sellers for final checkout and delivery. Since they keep no inventory, there are no expenses involved with storing and shipping items. Instead of carrying inventory, drop shippers typically place orders from suppliers using purchase orders.
They used this method when they receive an order from a customer; they then forward that order to their supplier so it can be fulfilled by them directly. The major upside of drop shipping is that it costs virtually nothing to get started, since you don't have any initial inventory costs like traditional eCommerce businesses do.
The major downside is that you have less control over your product because you don't physically own it.
Pros and Cons: Affiliate marketing VS drop shipping
Both affiliate marketing and drop shipping are great ways to earn money from your site. Both approaches can help you build a loyal following and improve your search engine rankings, which is key to establishing yourself as an authority in your niche.
However, they also have their pros and cons, that are mentioned below:
· While affiliate marketing takes time to establish, it doesn't require any upfront investment on your part. You simply need to choose a product category that interests you and then create content about it. You don't need to purchase any inventory because once someone clicks through one of your links and makes a purchase, you'll receive a commission on that sale—and there are no limits on how much you can earn!
· The downside is that it can take months before you see results (or income). Many merchants pay affiliates just 10% commissions—which means if they sell something for $100, only $10 will go into your pocket.
· With drop shipping, you don't need to invest in any inventory. Instead, you list products from third-party sellers on your website and ship them directly to customers who buy them. It can be a little more challenging than affiliate marketing because you're responsible for all customer service issues that come up with orders—but it gives you complete control over pricing and other factors.

As long as people continue buying what's listed on your site, you keep earning money without having to worry about additional costs like storage fees or shipping costs.
· Dropshipping, while a relatively popular business model, is vulnerable to both competition and shifts in customer tastes. Remember that you're not just competing with other sellers—you're also up against Amazon itself. You don't want your business model dependent on a single big-box store for all of your sales.
· Many entrepreneurs are surprised by how much effort is involved in inventory management and shipping products directly from their suppliers. If you like direct interaction with customers but aren't keen on bookkeeping and accounting work, then drop shipping probably isn't for you.

And if your sales get hit hard by a product recall or other unforeseen event, then it might not be long before you lose money instead of earning it!
Tips for beginners on how to start
When you're just starting out and want to figure out how to start a business, it's hard to decide where to start. There are many things you can do, depending on your interests, skills, and budget.
This is a discussion that many entrepreneurs seem to have at some point, but it's not always clear-cut. Affiliate marketing can be an easier way to get started and try your hand at working for yourself. With drop shipping, you're dealing with more inventory risk upfront because you're holding onto products before selling them.
If you're not careful, though, affiliate marketing can also leave you dealing with a bunch of inventory and unsold goods—not ideal if it happens too often. Understanding both business models will help ensure that you pick the one that works best for your situation.
If you don't have enough money for all of your own products upfront, for example, consider doing affiliate marketing. In affiliate marketing, selling physical products like clothing or electronics may not be ideal because shipping costs could eat into your profit margin.
But there are plenty of other types of businesses that would work well with affiliate marketing, such as: eBooks: Many people who sell eBooks use Amazon's Kindle Direct Publishing platform to distribute their books.
The two concepts in terms of their effectiveness:
Affiliate marketing, also known as affiliate programs, is a type of performance-based marketing in which you earn a commission by promoting someone else's products. You're not selling a specific product, but earning income through traffic and leads generated by your promotion of someone else's product.
This is done through websites that have partnerships with companies that offer services or products for sale. When visitors click on one of your links and buy something from that company (which could be anything from an iPhone case to insurance), you get paid a commission for introducing that customer to their brand. The more sales you generate, the more income you might earn.
In contrast, dropshipping is when a retailer doesn't keep an inventory of any kind and simply buys products directly from wholesalers or manufacturers when customers place orders. That retailer than has suppliers ship directly to customers keeping no stock themselves. Drop shippers don't pay for inventory until they have sold it; They passed all costs onto consumers who purchase goods from them.
Final Verdict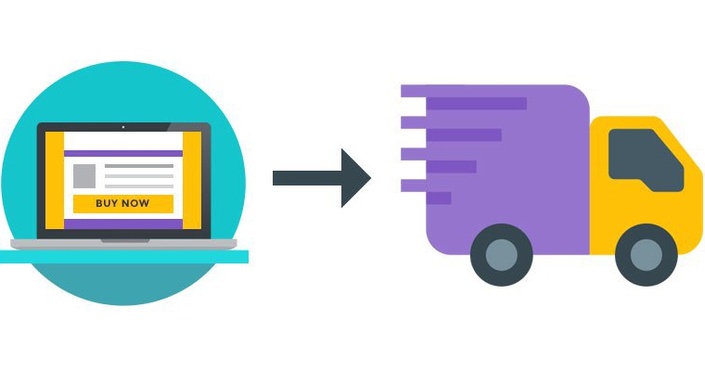 While affiliate marketing and drop shipping both have their pros and cons, it ultimately depends on your own situation. If you're a beginner with little to no experience in e-commerce, dropshipping might be a good option because it allows you to minimize risk by outsourcing inventory management, packaging and even order fulfilment. You can also learn how an industry works by starting with an established company like Shopify or Oberlo.
That being said, there are also some great affiliate programs that can help you earn income from home. Whether you decide to go with affiliate marketing or drop shipping first is up to you. But keep in mind that once you get started with one method of making money online, you'll probably venture into other forms of digital entrepreneurship as well!
Hope you find this article useful. If yes! Then do share it with your friends and family too.
If you have any question, you can ask them in the comment section.
And Dig into Protechbay, to find more tech and startup related stuff.