The internet gives you the freedom to work from home. The increased access to high-speed internet is a key factor in this. You can do everything from starting a business to earning an income working for yourself. Two of the fastest-growing trends are affiliate marketing and network marketing.
Affiliate marketing and network marketing are two of the most popular methods of generating income online. The major difference between networking marketing and affiliate marketing is the way they operate in different ways to generate revenues.
Affiliate marketing involves promoting products and earning a commission for each sale you make on your site. Network marketing is a model where distributors earn commissions based on product sales from people they recruit into their "downlines."
The question is: Which one should you choose? We will give you a detailed answer on our blog. So, let's get started!
What is Affiliate Marketing?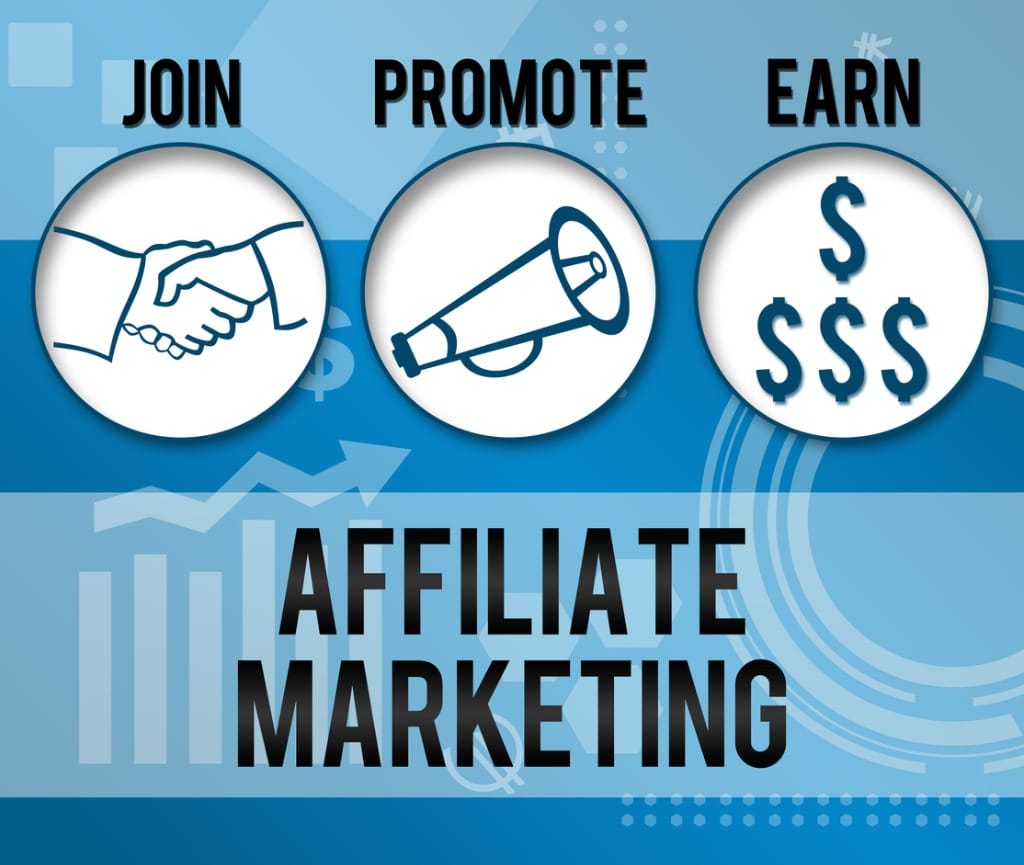 Affiliate marketing is a type of online marketing in which a person promotes a product or service on behalf of another company. The affiliate earns a commission for each sale they generate. Affiliate marketing is a popular way to earn money online, and many people start their careers as affiliates.
Affiliate marketing is a type of performance-based marketing in which a business rewards one or more affiliates for each visitor or customer brought by the affiliate's own marketing efforts.
In simple terms, affiliate marketing is like commission-based sales. The affiliate earns a commission whenever someone they have referred makes a purchase.
There are several ways to promote products as an affiliate. You can use social media, blogs, email marketing, or even pay-per-click advertising. The most important thing is to find a method that works well for you and that you are comfortable with. Once you have found a few wonderful products to promote, then you can build up your customer base and start earning an income.
Affiliate marketing can be an extremely effective way to generate leads and sales for your business, and it has some major advantages over other forms of marketing.
What is Network Marketing?
Network marketing, also known as multi-level marketing (MLM), is a business model in which companies distribute products or services through a network of independent contractors. Network marketing is a great way to earn a residual income, but it's difficult to get started.
Network marketing is a type of direct selling, in which it compensates salespeople not only for their own sales but also for the sales of the other salespeople they recruit.
The industry has been criticized for using high-pressure tactics and making unsubstantiated claims about the benefits of its products, but there are many legitimate network marketing companies, and the industry overall has a good reputation.
What are the advantages of Network Marketing?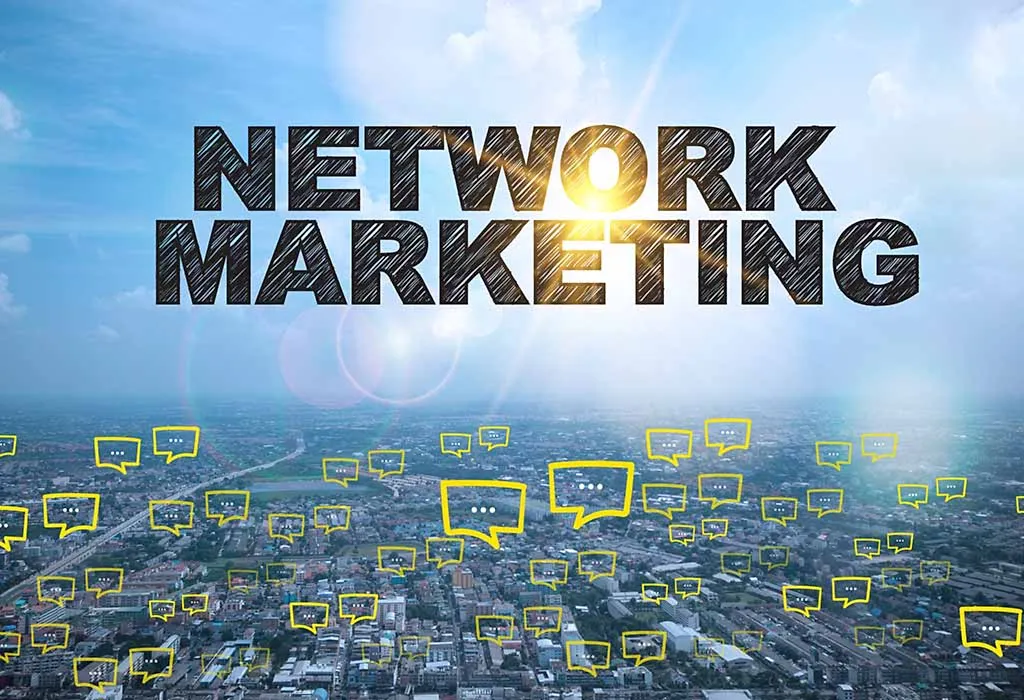 There are many advantages to network marketing, including the following:
Low start-up cost – you can usually get started in this type of business for less than $100.
Residual income – with network marketing, you can earn money even when you're not working. This is because you earn a commission on the products that your downline sells.
Work from home – with network marketing, you can work from the comfort of your own home. You don't have to commute to an office or deal with a boss.
Be your own boss – in network marketing, you are in charge of your own business. You decide how much you want to work and how much you want to earn.
Flexible hours – since you're the boss, you can set your own schedule and work whenever you want.
Help others – with network marketing, you help others build their own businesses and achieve financial success.
You can build strong relationships with other people in the business. These relationships can provide networking opportunities and help you build a strong support system.
What are the advantages of Affiliate Marketing?
Affiliate marketing has several advantages over network marketing, including:
1. Affiliate marketing is much less expensive to get started in than network marketing. There are no costs associated with becoming an affiliate, and the only expense you will have is the cost of your website and any advertising you choose to do.
2. Affiliate marketing is a very effective way to make money online. You can earn a significant income from affiliate marketing, and it doesn't require you to recruit people into your business.
3. Affiliate marketing is a very passive form of income. Once you have set up your affiliate links, you can sit back and let the money come in. You don't have to do any work other than promoting your website and driving traffic to it.
4. Affiliate marketing is a great way to build an online business. If you are interested in starting your own business but don't want to deal with the hassle of recruiting people or selling products, affiliate marketing may be the perfect solution for you.
5. Additionally, affiliate marketing offers the potential to scale your business by working with a larger network of affiliates.
Which one you should go for and why?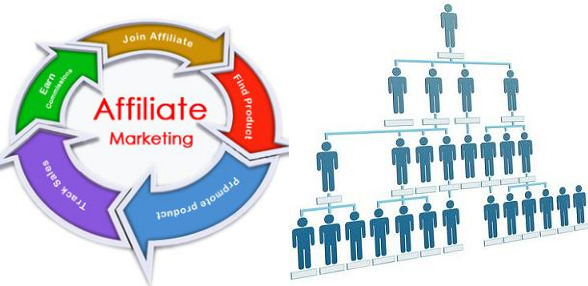 There are a lot of things to consider when choosing between affiliate marketing and network marketing. Both have their pros and cons, so it's important to really think about which one is right for you. Here are some things to consider when making your decision:
1. What are your goals?
Do you want to make a quick, onetime sale? Or are you looking to build a long-term, sustainable business? Your goals will play a big role in deciding which type of marketing is right for you.
2. What are your skills and strengths?
Are you good at sales and marketing? Do you have an extensive network of friends and acquaintances? Your skills and strengths will help you determine which type of marketing will be most successful for you.
3. What is your budget?
Affiliate marketing can be very cost-effective, but it can also require a significant investment of time and money. Network marketing usually requires less up-front investment, but it can be more expensive in the long run. Consider your budget when making your decision.
4. What is your timeline?
Are you looking to make money quickly? Or are you willing to build a business slowly or quickly?
So, which one should you go for? The answer depends on a few factors, including your own skills and interests, the time and effort you're willing to invest, and the amount of money you're looking to earn.
Affiliate marketing is a great option if you want to be your own boss and have flexibility in your work. You can work from home and promote products you believe in. And you can earn a commission on every sale that you make.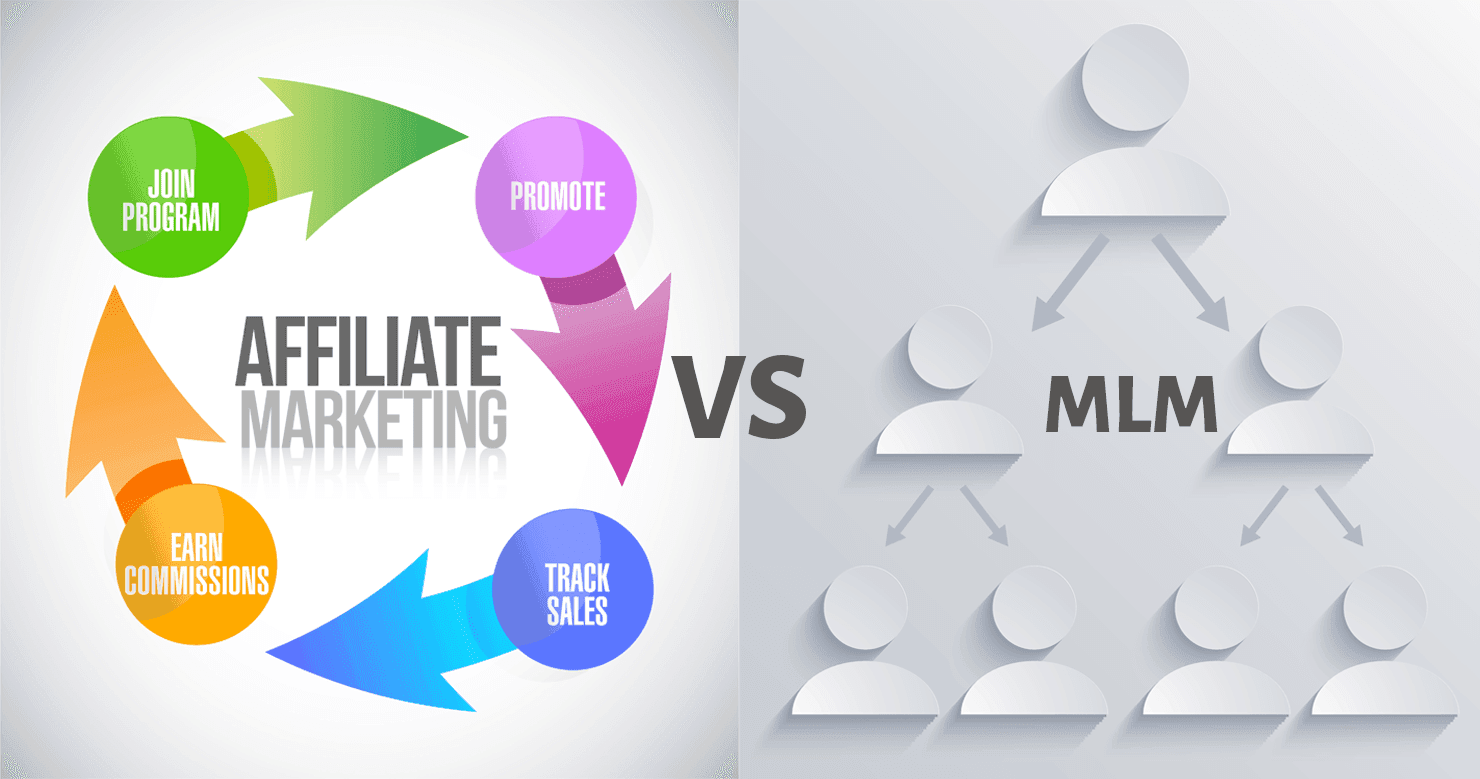 Network marketing is another popular option that offers many benefits. With this type of marketing, you can build a team of people who will sell products and services to you. You can also earn commissions on their sales. This option can be very helpful if you want to build a business and have some support along the way.
The Bottom Line:
This was all about affiliate marketing vs network marketing. I hope this guide helped you in choosing the career option for you. Tell us Your views in the comment section.
Thanks for reading!
Also, do check out 
protechbay 
for further amazing tech related content.