In the past couple of years, folding phones have popped up more and more. But Are Foldable Phones Worth It, actually? Let's see the detailed answer in this blog.
We are at the groundbreaking of our technology and in the next few years, there will be a radical shift in our mobiles.
Mobile phones have changed immensely over time and we have reached a point where they are now following suit with other devices that have been redesigned to become more portable.
One of the latest trends in the smartphone market is foldable phones. These devices are not only light and portable, but they also have a variety of features that make them a versatile option.
These sleek devices are becoming more popular by the day, and for good reason – they offer a lot of benefits that are hard to beat.
In this article, we will look at seven of the best foldable phones on the market today and discuss their benefits.
From design to performance, we'll cover everything you need to know in order to make an informed decision about whether foldable phones are worth it in 2022!
1. Samsung Galaxy Z Fold 4
The Samsung Galaxy Z Fold 4 is one of the most popular foldable smartphones in the market right now. And for good reason, they optimize its impressive main and cover screens for multi-tasking, making it perfect for on-the-go entertainment.
It's not completely opposite, but it features better cameras (including a fantastic 50MP primary snapper), a more potent Snapdragon 8 Plus Gen 1 CPU, a somewhat refined design, and software that we felt to be much better suited to its enormous 7.6-inch screen in our 4.5-star review.
If the price tag doesn't stop you, the Samsung Galaxy Z Fold 4 is an excellent choice if you're in the market for a new smartphone and are interested in multitasking and/or using a folding device.
2. Samsung Galaxy Z Fold 3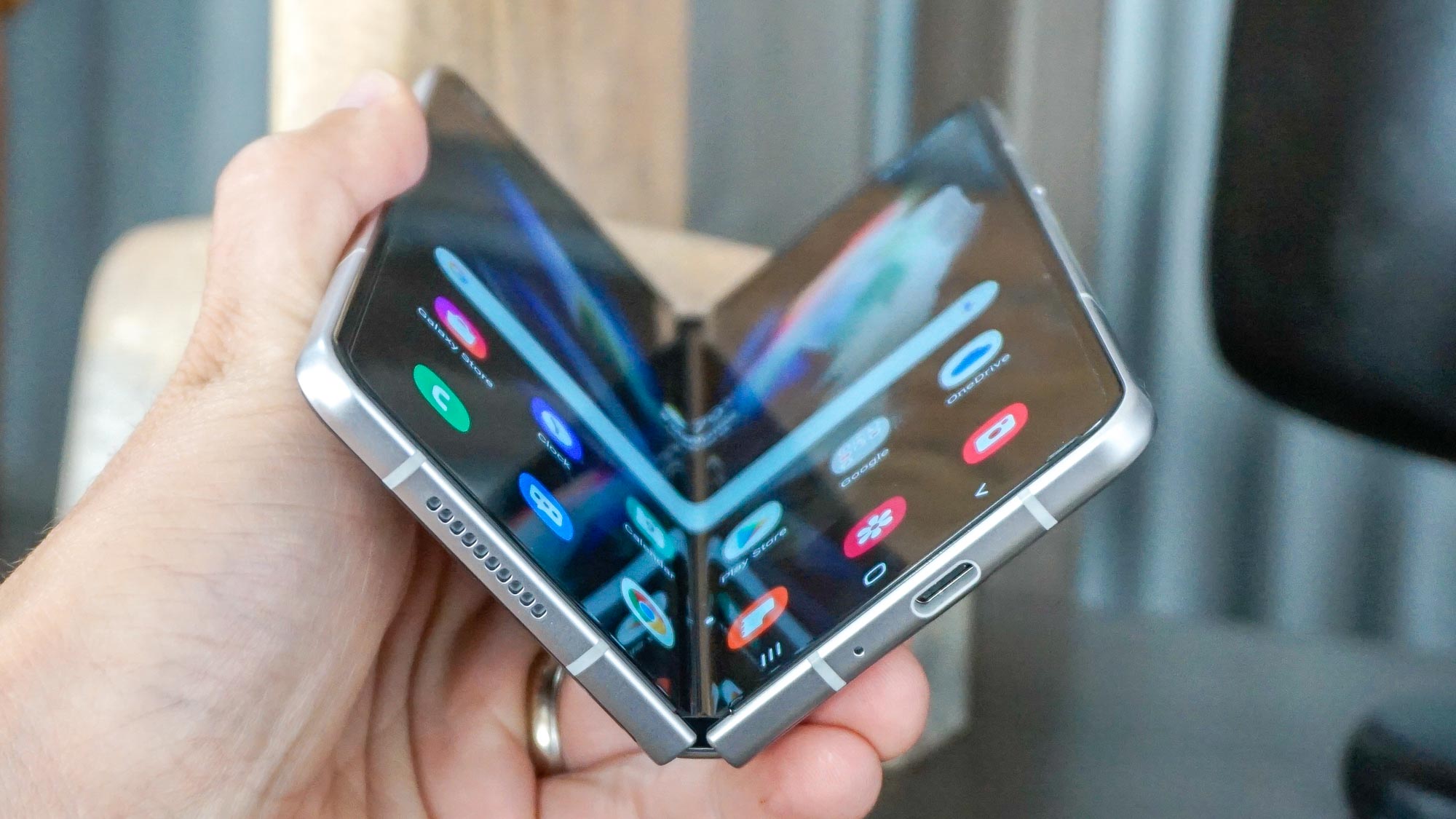 The Samsung Galaxy Z Fold 3 was the best foldable phone that Samsung made in 2021. It was also the first foldable phone that we could recommend with no caveats, as long as you could afford it.
With a more durable design and resistance to water, this is finally a foldable phone that's as durable as we'd hope for the price. You can also make the most of its big 7.6-inch screen with the S Pen stylus.
Even though this phone is still expensive, it's a little less expensive than its predecessor when it came out, and it has all the power you'd expect.
Even though one of the cameras is hidden under the screen, they're not the best in their class, and this isn't a big enough upgrade to buy if you already have the Galaxy Z Fold 2. Other than that, there's not much to complain about here.
3. Huawei Mate XS
The Huawei Mate Xs is Huawei's follow-up to the Huawei Mate X. It's an upgrade in several ways, making it a more durable device that still has the same great core design as the original Mate X.
Huawei's Mate Xs is still a fantastic gadget and a great example of foldable design. It's a "outie" foldable, which means it only has one screen on the outside. When flat, the screen is 8 inches, but when folded, it's. 6.6 inches.
An innovative Kirin 990 CPU, 8GB of RAM, 512GB of storage, a quad-lens camera (with a 40MP primary sensor), a 4,500mAh battery, and a sleek, notch-free design are just some of its other impressive specs.
Since it's a Huawei device, it's no surprise that it's not available in the US and that you won't be able to use Google apps on it soon (unless Google and Huawei make a surprise deal), but you can still find it online unlocked.
4.  Samsung Galaxy Z Flip 3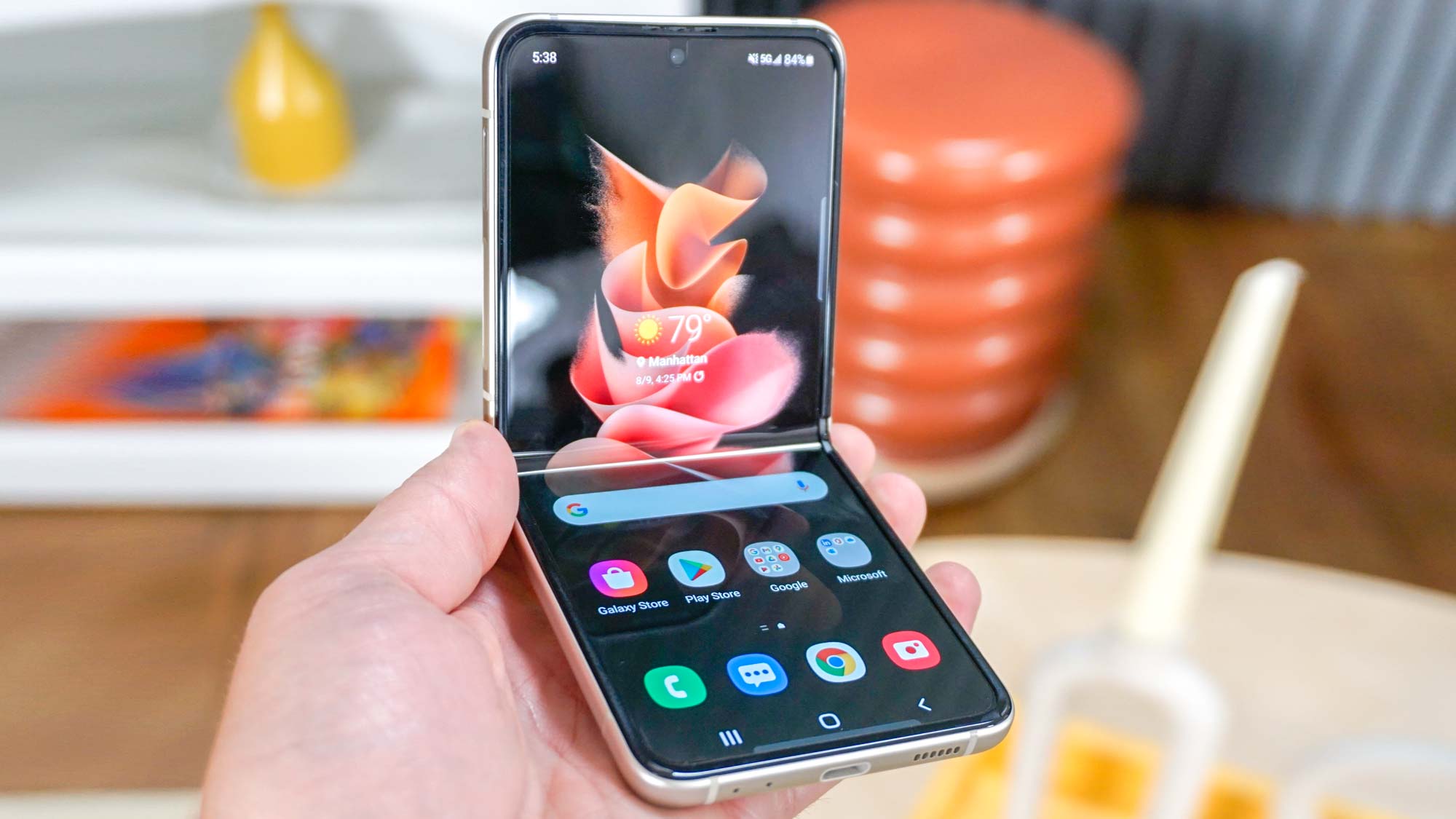 The Samsung Galaxy Z Flip 3 is one of the best clamshells foldable available right now, even though it isn't a significant improvement over the Galaxy Z Flip or Galaxy Z Flip 5G.
It's built well, has a powerful Snapdragon 888 chipset and 8GB of RAM, and an attractive 6.7-inch AMOLED screen with a 120Hz refresh rate.
The secondary screen, which is still small at 1.9 inches, is bigger and therefore a little more useful.
As usual with foldable phones, the cameras aren't anything to write home about, and the battery is smaller than we'd like. But overall, the Samsung Galaxy Z Flip 3 is a good smartphone, and it costs the same as other flagship phones, which makes it a bit of a deal compared to other foldable phones.
Read More: Samsung Galaxy Fold 4 and Flip 4 Launched
5. Xiaomi Mi Mix Fold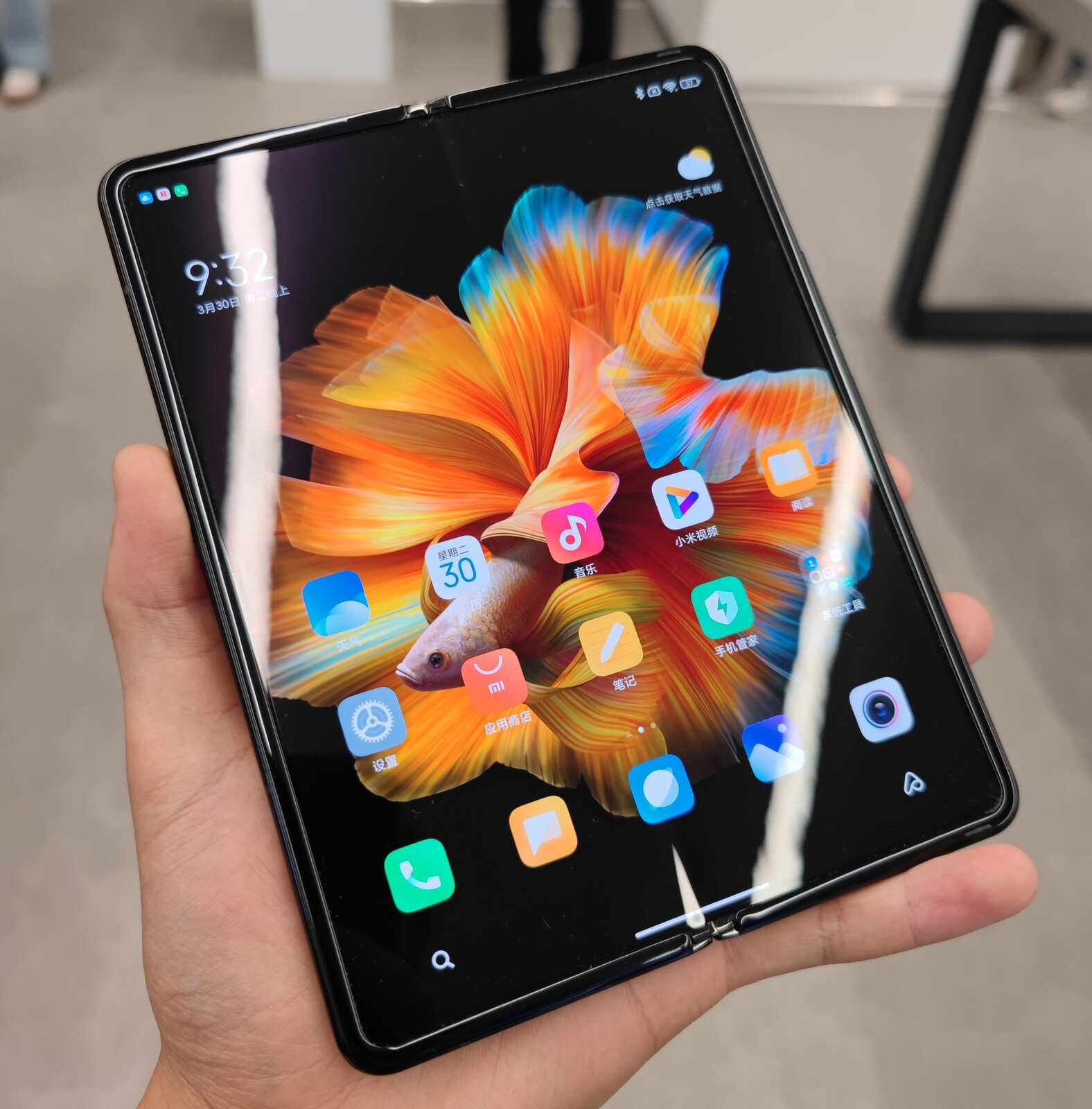 The only problem with the Xiaomi Mi Mix Fold might be that it's only available in China for now, so it might be hard to get. Other than that, it's a great phone and definitely one of the best folding phones on the market. In fact, we wouldn't have expected less from Xiaomi.
When the phone is fully open, it has an AMOLED screen that is 8.01 inches and has a resolution of 1860 x 2480 pixels. And When the phone is closed, it still has an AMOLED screen that is 6.5 inches and has a resolution of 840 x 2520 pixels.
It looks like a normal phone, but when you open it, it looks like a tablet.
The internal specs are also impressive, with a Qualcomm Snapdragon 888 processor, 5G, up to 16GB of RAM (try using all of that at once), up to 512GB of internal storage, a triple-lens 108MP+8MP+13MP rear camera, and a lot more. Oh, and it all looks pretty fashionable, too.
6.  Oppo Find N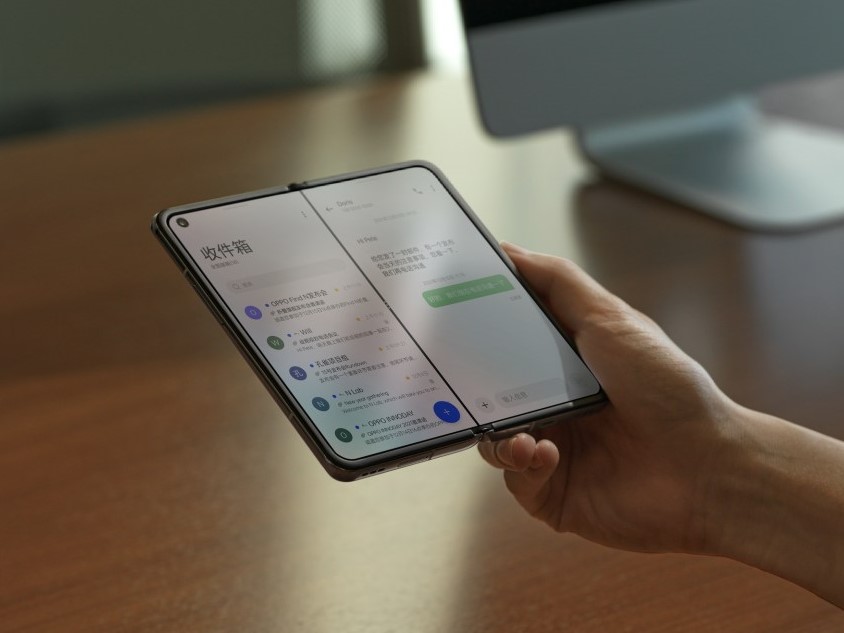 The first foldable from Oppo makes the case for compact folding phones. It's not tiny: the AMOLED centerfold is 7.1 inches long, and the Find N weighs 275 grams.
The box still feels like two cellphones placed together, even if it clicks shut satisfyingly. But at 133mm, it's much shorter and easier to handle than the Z Fold 3.
Even though its square aspect ratio results in black bars sandwiching videos, the panel itself is excellent and its robust hinge design does a great job of masking the screen's crease.
The maximum brightness is 1000 nits, and LTPO technology lets the refresh rate range from 1 to 120Hz, which is more efficient.
A Snapdragon 888 chip and 12GB of RAM enable quick completion of activities, so power is not an issue. The simple and attractive ColorOS interface from Oppo sits lightly on Android 11, and the 4500mAh battery capacity is standard.
A 50MP Sony sensor that people are used to led the useful triple-camera setup. It takes wonderful pictures with little trouble, but the pictures are over-processed.
Because both of the Find N's 32MP sensors are the same, it doesn't matter if the phone is open or closed when taking a selfie.
7. Motorola Razr 2020
Motorola revived the Razr brand of flip phones with the Motorola Razr, a folding 'clamshell' smartphone that combines modern functionality with a familiar physical factor.
The Motorola Razr 2020 (named the Motorola Razr 5G) fixes many of its predecessor's flaws, but it's still a costly handset with few must-have features. The 2.7-inch display looks fantastic.
This display's software lets you browse apps, text, and preview selfies. Using the same 48MP primary lens for selfies is convenient.
Unfolding the phone is half the joy, with a satisfying snap It won't allow you to keep the phone poised partway – its totally closed or flipped all the way open–but you can finally end a call with the same dramatic emphasis you did with flip phones.
The internal P-OLED screen isn't terrific, with a 2142 x 877 resolution that's slimmer than inexpensive phones' full HD displays. Similar to performance, 256GB storage isn't extendable. Battery life is also average, lasting around a day.
Final Words
The foldable phone market is booming and we are excited to see where the technology goes from here.
We hope you enjoyed our article on the best foldable phones in 2022!
If you have questions about foldable phones, feel free to comment below.