Wildlife photography is a very niche form of photography. It is one that reaches out to all nature and animal lovers. It could be very challenging, especially for camera equipment and the techniques required.
Wildlife Photography, especially bird photography, is a subject close to my heart. Over the years, I have spent thousands of hours shooting in the field, trying to capture the birds in their natural environment.
I have also spent thousands of hours in front of the computer, working on images in post-production.
Over time, I have compiled a list of the best Canon DSLR cameras for shooting birds. So, I thought it was time that I shared this knowledge with you all.
A wildlife photographer always looks for Canon DSLR cameras that are highly portable, meet all his needs, and are innovative and up-to-date by the manufacturer. The list of cameras is a mix of Canon's lower-end and middle-tier DSLR cameras.
This blog will help you choose the best Canon DSLR for wildlife photography based on your requirements. This article will provide a list of the best Canon cameras for wildlife photography.
Read More: A Beginner's Guide to Panasonic G9 Wildlife Photography
What is wildlife photography?
Wildlife photography is a type of photography that is used to record wildlife in its natural habitat. It is a popular form of photography among many photographers, with countless photos being produced each year.
The fact that wildlife is a broad topic means that there are many different types of wildlife photographers.
If a photographer's work is geared towards getting a picture of a rare species of animal, they are usually considered a nature photographer.
If they are more interested in taking pictures of wild animals in their natural habitat, we usually consider them a wildlife photographer.
What are the challenges in wildlife photography?

Capturing your favourite bird in its natural habitat is no easy feat. There are a few challenges many photographers face when photographing wildlife.
One of the most frustrating things as a wildlife photographer is to capture your subject with a good background, preferably a nice and clean one. The main reason is that wildlife photography is often done in low light conditions, which makes it hard to get a good background.
Another problem is that wildlife rarely stays still. Birds in particular are moving targets that require a lot of focus and fast reflexes to capture them in a good way.
Of course, there are many other challenges when it comes to wildlife photography, but these are the biggest ones. In order to overcome them, you have to have a good camera, lens and tripod to get the job done.
Why do you need a DSLR for wildlife photography?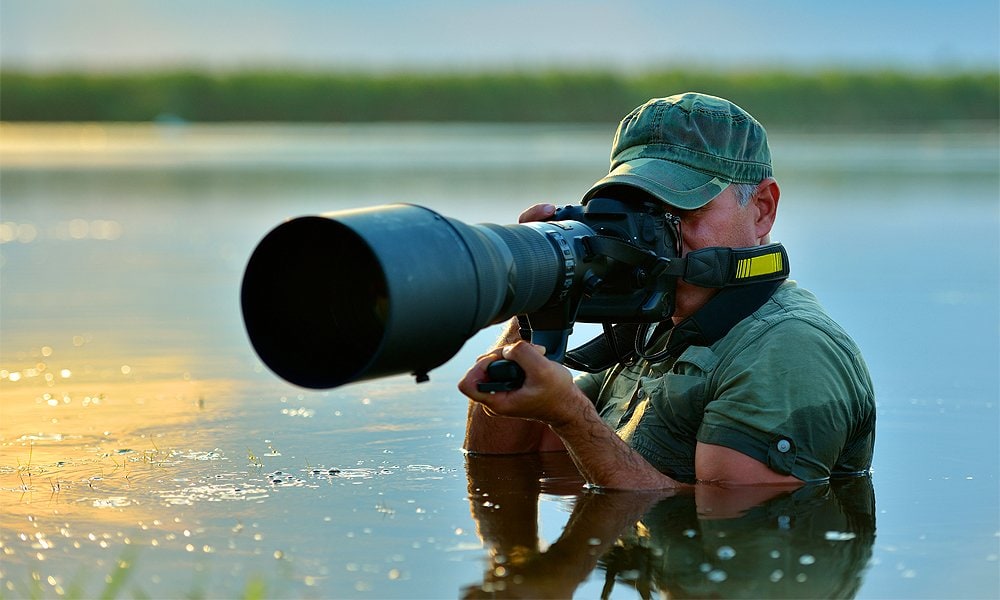 Wildlife photography is a tricky business. The subject you are trying to capture is often moving fast and is not used to being photographed by a human.
You will need a camera that has the capabilities of a DSLR. A DSLR differs from a point and shoot camera in that it has interchangeable lenses, a reflex mirror and the ability to add filters.
The mirror is what allows you to look through the lens and see what the photo will look like. Filters are used to protect the camera from the weather, to change the color of the photo or to make it sharper.
In my opinion, you should buy a DSLR for wildlife photography if you have the budget for it. They are heavy and hard to carry, but if you are serious about wildlife photography, then having a DSLR is a must.
The DSLR cameras are the best choice for wildlife photography. They are much more flexible and powerful than point-and-shoot cameras, which cannot take such wonderful pictures.
The best thing about DSLR cameras is that you can use different types of lenses. That gives you the opportunity to capture the wildlife from different perspectives.
Why does Everyone Prioritize Canon when it comes to Wildlife Photography?
Canon has long been considered a leading brand in the DSLR segment. It is the most popular manufacturer in the industry and its products have been the best-sellers for a long time.
Therefore, it is not a surprise that everyone wants to get a Canon DSLR camera when it comes to wildlife photography.
As a Canon DSLR enthusiast and user, I always wondered why everyone is so fixated on getting a Canon camera. After doing some research, I fount the answer to the question.
It's not the brand that makes the camera, but the features that make a Canon camera the best choice for wildlife photography.
Canon is the number one DSLR camera maker in the world, and has some of the best wildlife photography DSLR cameras.
Having the best Canon DSLR for wildlife photography is a must if you want to capture the best shots from your next nature shoot.
The 5 best Canon DSLRs for wildlife photography:
Following are the best Canon DSLRs for Wildlife Photography Birds:
1. Canon EOS R3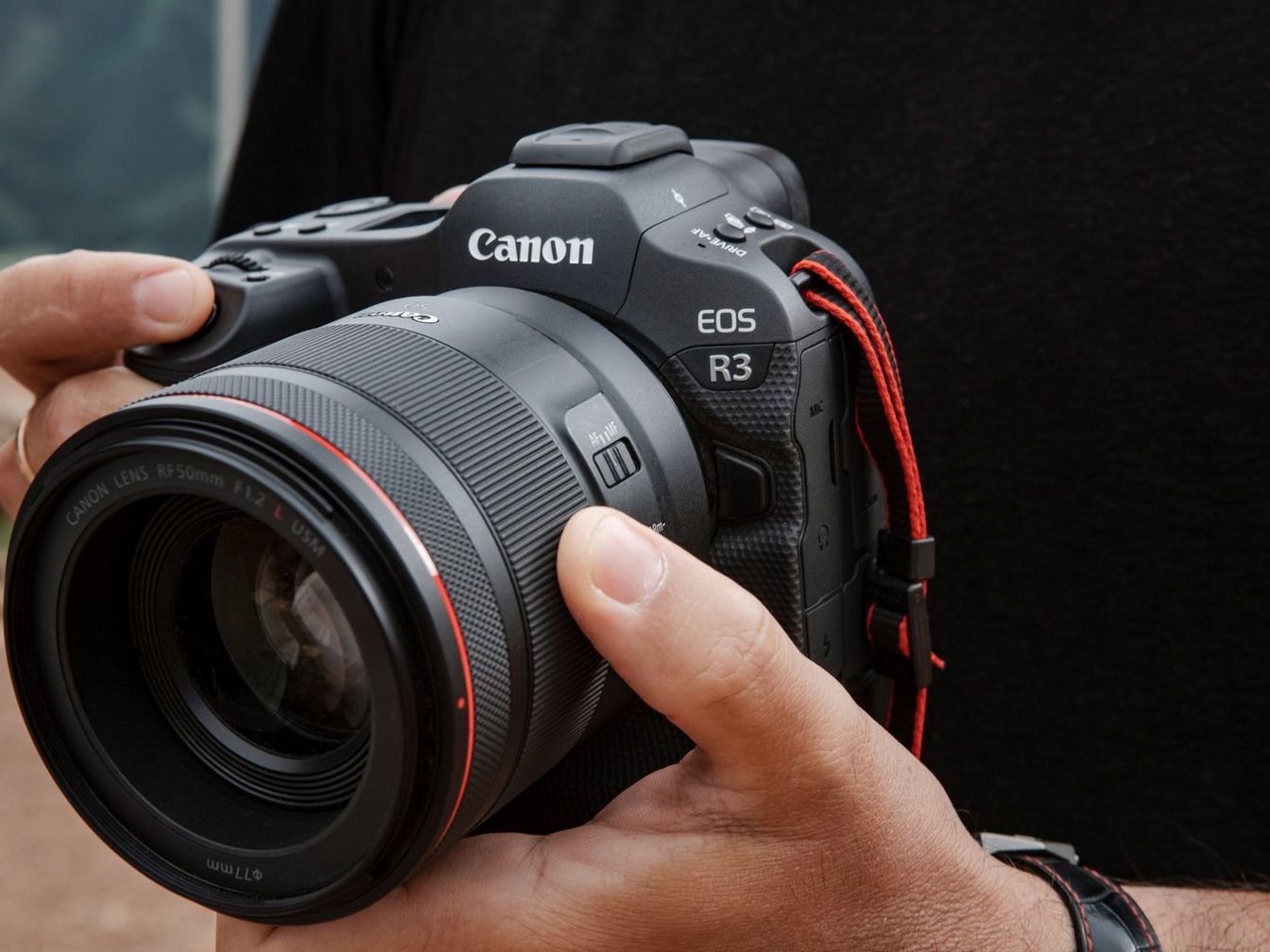 The Canon EOS R3 is the first model in a brand-new class of cameras that sits between the 1-series of extremely professional cameras and the 5-series of high-end cameras.
The R3 is made to suit professional needs with an emphasis on amazing outcomes when photographing difficult and swiftly moving situations. It boasts high dependability, durability, and exceptional speed.
R3 bodies should be seriously considered for photographers that specialize in sports, action, photojournalism, and wildlife photography.
2. Canon EOS M6 Mark II
The Canon EOS M6 Mark II is an excellent choice for photographers seeking an extraordinarily high image quality to camera size ratio.
Even though the M6 II is a little camera, it currently outperforms all other APS-C sensor format EOS models from Canon in terms of image quality.
This is thanks to its brand-new Canon 32.5 MP CMOS imaging sensor, which it shares with the similarly released EOS 90D. MILCs and DSLR cameras are both included in this (Mirrorless Interchangeable Lens Cameras).
This camera excels in terms of performance. With the exception of the venerable Canon EOS-1D X Mark II, which it remarkably matches, the 14-fps continuous frame rate with autofocus and autoexposure far beats other Canon EOS models.
3. Canon EOS 1DX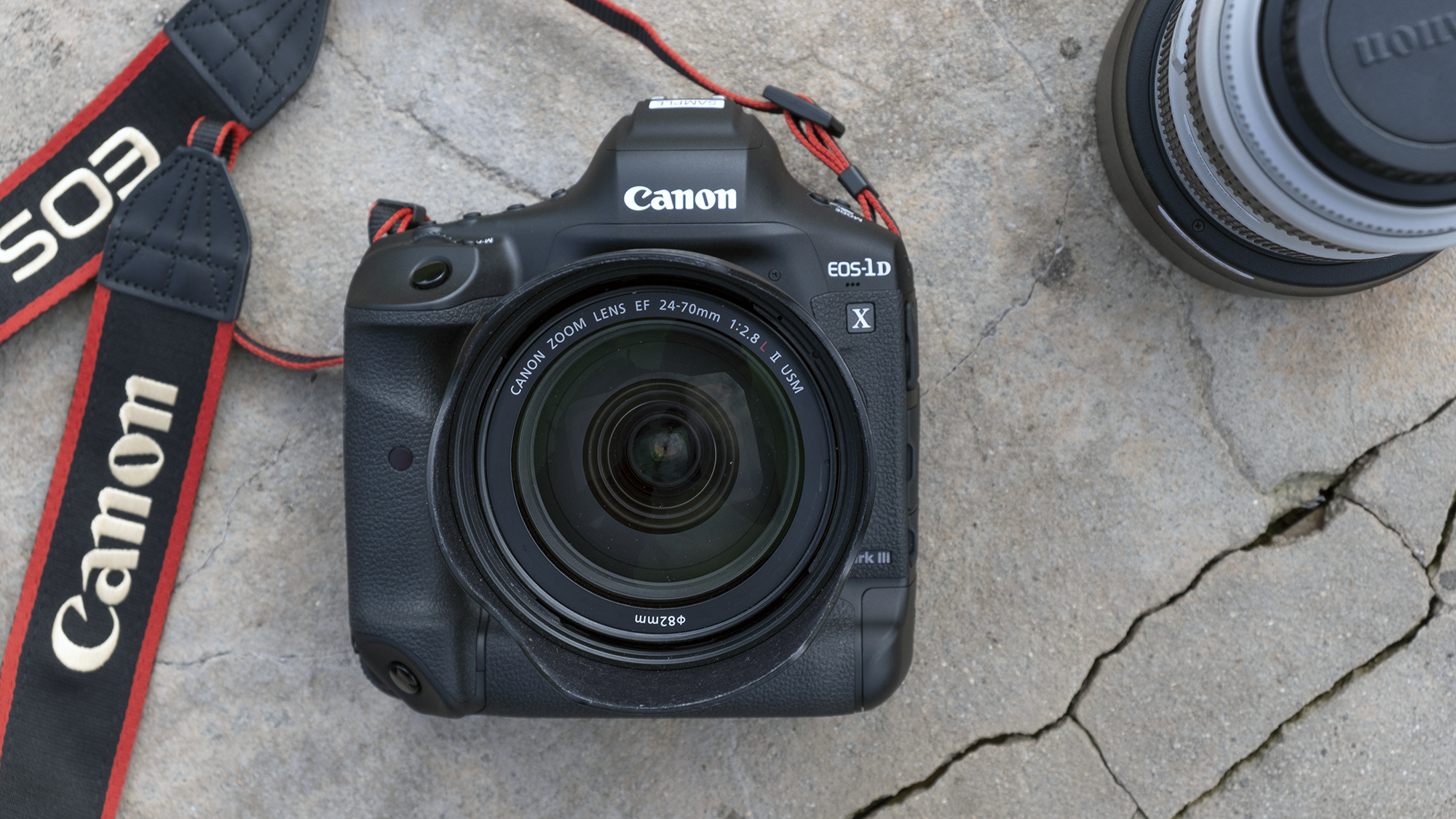 The Canon EOS-1DX Mark II DSLR Camera is a very impressive piece of photography equipment. There aren't many drawbacks to this camera's performance or image quality for the majority of shooters.
With a broad ISO range, a 14-fps shooting speed, and quick and accurate focusing, the Canon EOS-1DX Mark II produces astonishingly accurate pictures.
The Canon EOS-1DX Mark II's features will be useful for both wildlife and bird photographers, but be aware of the camera's enormous size. It's challenging to find a camera that functions as well as this one in a small package.
4. Canon EOS 7D Mark II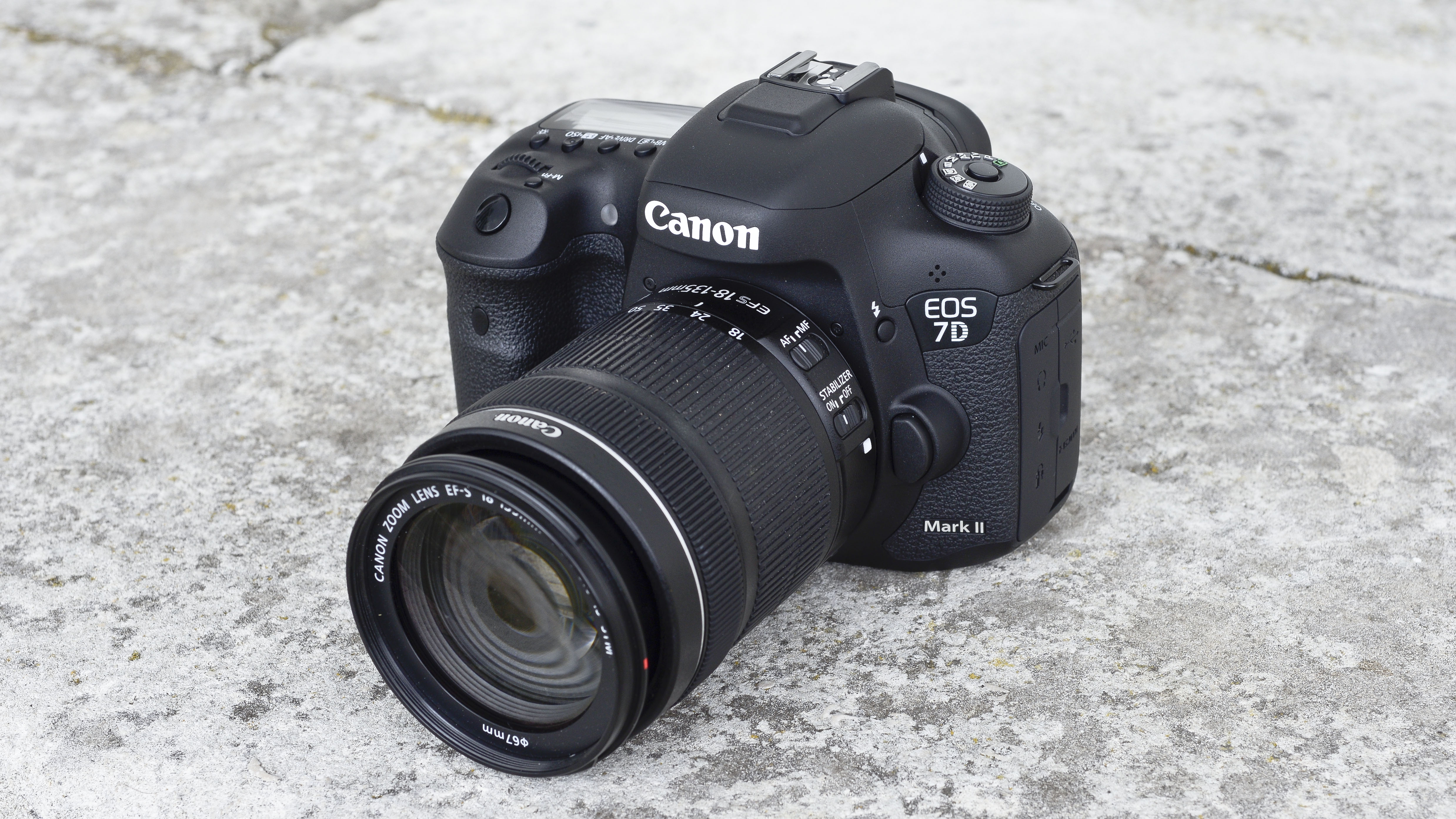 For creative professionals who want to take their wildlife photography more seriously, the Canon EOS 7D is an excellent upgrade. Users of this camera have access to a variety of control options and internal features comparable to cameras costing two times as much.
With its intuitive ISO, the Canon EOS 7D Mark II rarely produces blurry images. Additionally excellent is the autofocus technology, which makes it simple to follow motion.
The 10-fps shooting speed of this camera is arguably its strongest feature for wildlife photographers. Wildlife photographers may take stunning action pictures even in low light thanks to this camera's ISO and AF system.
5. Canon EOS 5D Mark IV
The Canon EOS 5D Mark IV Full Frame DSLR Camera is a choice to take into account if you're looking for a professional camera on a budget for wildlife photography.
The item works well for professional photography. Additionally, it works with a variety of lenses. If you prefer a full-frame option with a potent CMOS sensor, this is also the best Canon camera for wildlife photography.
The camera has a 30.4MP sensor and an optical zoom mechanism with a 1x multiplier. Additionally, it has the capacity to record 4K UHD video material. The camera makes use of 4K Motion JPEG video.
Wi-Fi is already embedded into the camera. This facilitates wireless connection and speeds up the transfer of photographs among devices without the use of wires. An integrated LCD display makes it simpler to view and arrange your images.
How does choosing the right Canon DSLR camera matter?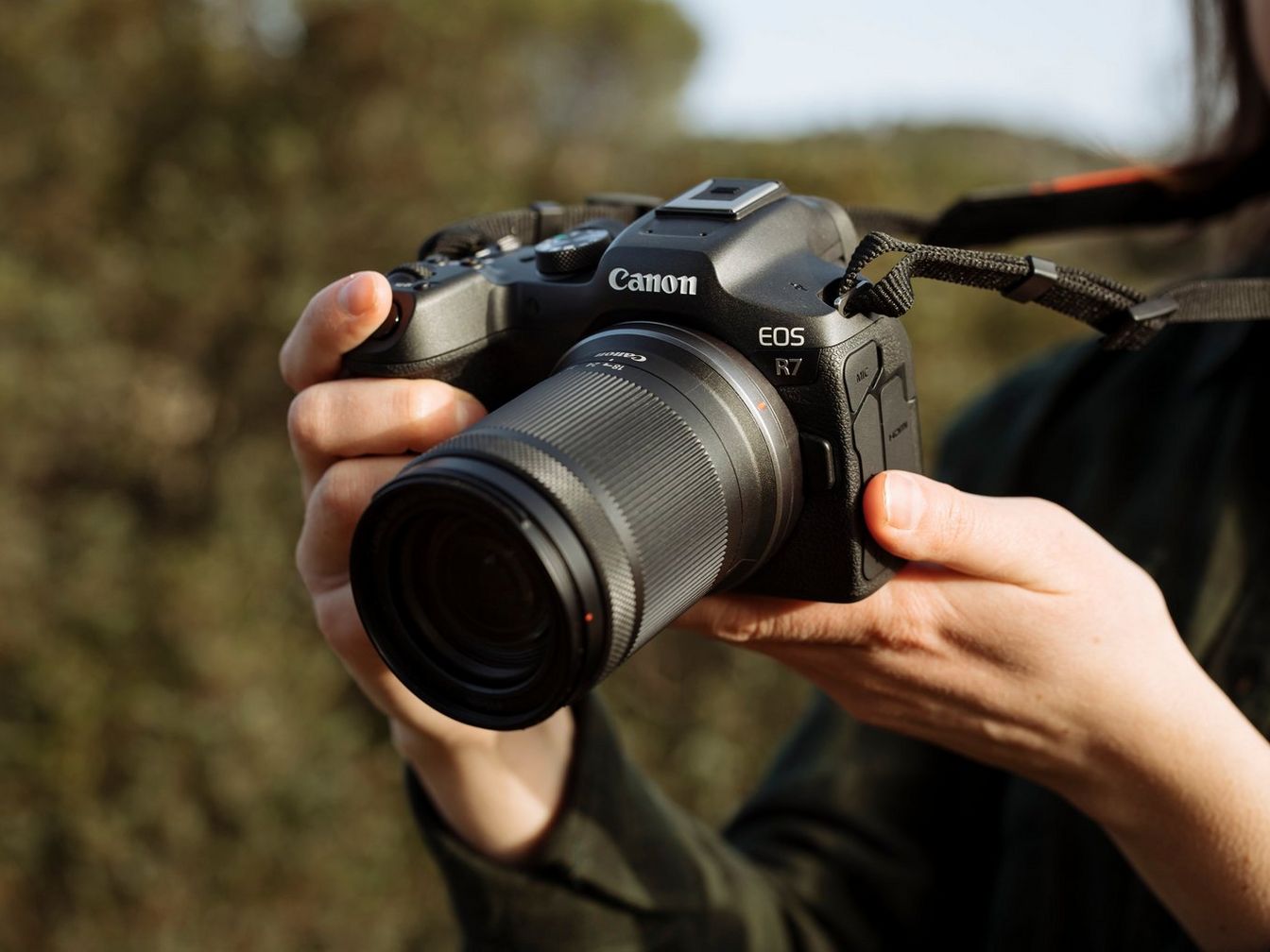 Choosing a DSLR camera for wildlife photography can be a very difficult decision. There are many factors to consider:
Choosing the best camera for wildlife photography is as important as choosing the right lens. The lens of the DSLR camera needs to have a wide aperture, which will allow for more light to come in.
A good camera has to have a high megapixel count, a fast lens that lets in more light, and enough battery life to last the whole day.
The wildlife photographer will also need a long reach so that they can take images from a distance. The kit lens that comes with your DSLR camera isn't going to cut it for wildlife photography.
In addition, some cameras have the ability to shoot multiple frames per second, which is a must for capturing birds in flight.
Fortunately, Canon currently has a wide range of cameras that can be used for wildlife photography.
Conclusion:
There are so many factors that go into choosing the right camera for wildlife photography and bird watching.
Every photographer has different needs, so we have put together a short list of our top 5 best canon DSLR for wildlife photography birds to help you make the best decision.
So, there you have it, our list of the best Canon cameras for wildlife photography.
We hope this article has been helpful and we would love to hear your thoughts on the subject–did we miss a camera that you think should be on the list?
Feel free to leave a comment on and we will get back to you as soon as we can.
We hope that you enjoyed our article. Happy shooting!