If you are the one who always thinks to start digital marketing as a career but does not know where to start or if you are one who has a small business and wants to promote it and rank it on the google search engine.
Then, Don't worry! I am going to walk you over the fundamentals of digital marketing today, and then we are going to get further into some of its details. So don't miss out and read the article till the end, to know every single thing about it and to fulfil your dreams and earn millions of dollars.
Also, we provide guidance on digital marketing and other online earning skills here at protechbay. so check it out.
What is digital marketing? 
Digital marketing refers to creating, managing, and executing marketing plans that use digital technologies to reach and engage customers. It encompasses the creation, delivery, management, and analysis of marketing communication and activities across all channels. 
Digital marketing or internet marketing is an essential tool for today's businesses. It helps you connect with your customers in ways that were never possible before. You can now reach your target audiences through a variety of channels, including online, mobile, social media, and email. And with the ability to track your marketing campaigns in real-time, you can always be sure that your efforts are paying off. 
There are several digital marketing, including search engine marketing, online advertising, social media marketing, and email marketing. Because each strategy possesses a unique set of benefits and drawbacks, it is essential to select the method that is optimal for your business.
Benefits of digital marketing
Digital marketing is the practice of using digital technologies to reach, engage, and activate customers. There are many benefits to digital marketing, including increased engagement, better customer retention, and increased revenue. 
It can help businesses reach more customers through a variety of channels, including online advertising, online content, email marketing, and social media. Digital marketing can also help businesses build brand awareness and create a positive customer experience.
This can be very effective at engaging customers. Digital marketing campaigns and video content can be engaging and interactive, which can lead to increased customer loyalty and brand recall. As well as to respond to customer feedback, which can lead to better customer engagement and retention.
Digital marketing can yield a significant amount of revenue.. To promote visitors to a company's website or online store, digital marketing strategies can be created. They can generate leads and sales through digital marketing strategies.
Types of digital marketing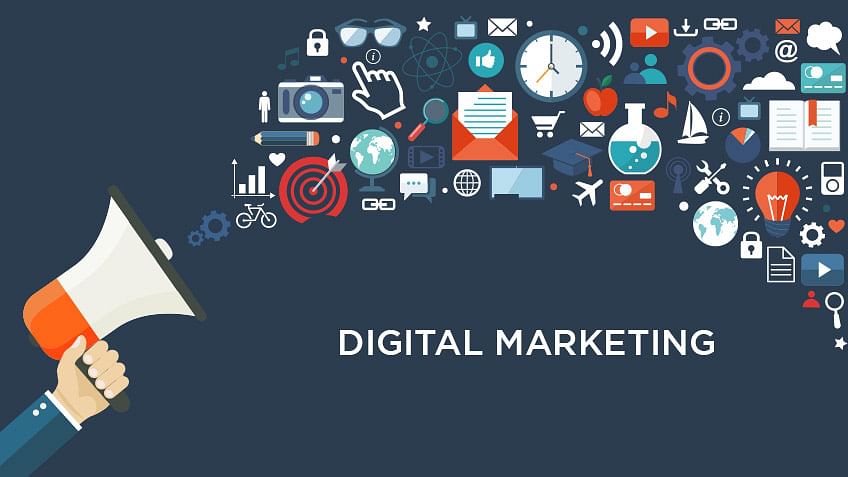 Digital marketing is creating, managing, and executing a marketing plan that uses digital technologies. There are three primary types of digital marketing:
Online marketing includes activities such as creating and managing a website, building an e-mail list, and conducting online advertising and paid advertisements.
Digital distribution includes activities such as setting up an online store, developing an online application, and creating an online content marketing strategy.
 Digital experience includes activities such as designing and managing a web or mobile application, creating a marketing website, and developing an online presence for your business.
What is the difference between digital marketing and traditional marketing?
Now we will look at the fundamental differences between digital marketing and traditional marketing
Digital marketing and traditional marketing are two unique ways of reaching out to and communicating with customers. 
Digital marketing is all about using technology and marketing tactics to create and manage a customer relationship. This might include using websites, email marketing, or social media to promote products or services. 
Traditional marketing is all about using traditional media such as television, radio, and print to reach out to potential customers. Traditional marketing can also include advertising, public relations, and direct marketing.
Digital marketing is often more cost-effective and efficient than traditional marketing. For example, digital marketing can create a website and bringing website traffic that is easily navigated by visitors. Customers will be able to locate information about your products and services and make purchases more easily as a result of this.
Digital marketing can also create email campaigns that are tailored to the interests of your customers. This means you'll be able to communicate with your customers in a way that's both relevant and exciting to them.
How does digital marketing work?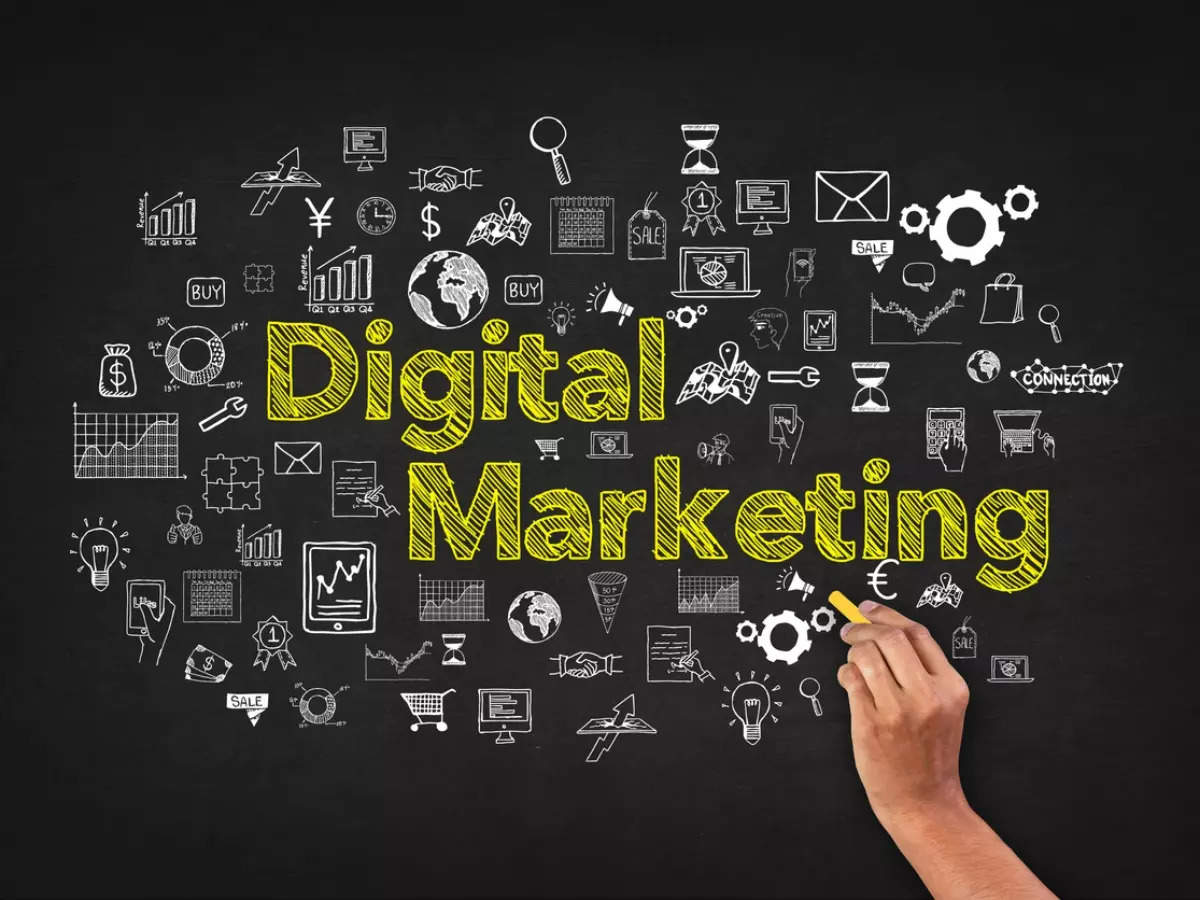 Digital marketing is the practice of using the internet and digital technologies to reach, engage, and convert consumers into customers. Businesses can utilise a variety of digital marketing methods to reach out to more people and generate more leads.
Some of the most common digital marketing practices used by businesses include:
1. Email Marketing
Email marketing is one of the most common ways businesses reach out to their customers. Emails can promote new products, services, or deals. They can also remind customers about upcoming events or deadlines.
2. Social Media Marketing
Social media marketing is a powerful way to connect with customers and build relationships. Social media platforms like Facebook, Twitter, and LinkedIn can share information about the business, promote products and services, and build relationships with customers.
3. SEO
SEO is the practice of optimizing a website for search engine results. This can be done by adding keywords to the website, creating high-quality content,
What are the different digital marketing channels? 
We can divide digital marketing channels into two categories:
Paid and Organic
Paid channels are those in which a business pays a third party to produce a marketing campaign, while organic channels are those in which a business directly interacts with potential customers. 

Paid channels include paid search, paid display, ppc campaign and paid social media. Organic channels include email marketing, social media, and content marketing. 

Paid channels are more expensive than organic channels, but they have the advantage of being more centralized and easier to measure. 

Paid channels can also be more effective in reaching a large audience. While Organic channels are more effective for building relationships with customers.
key considerations for businesses when using digital marketing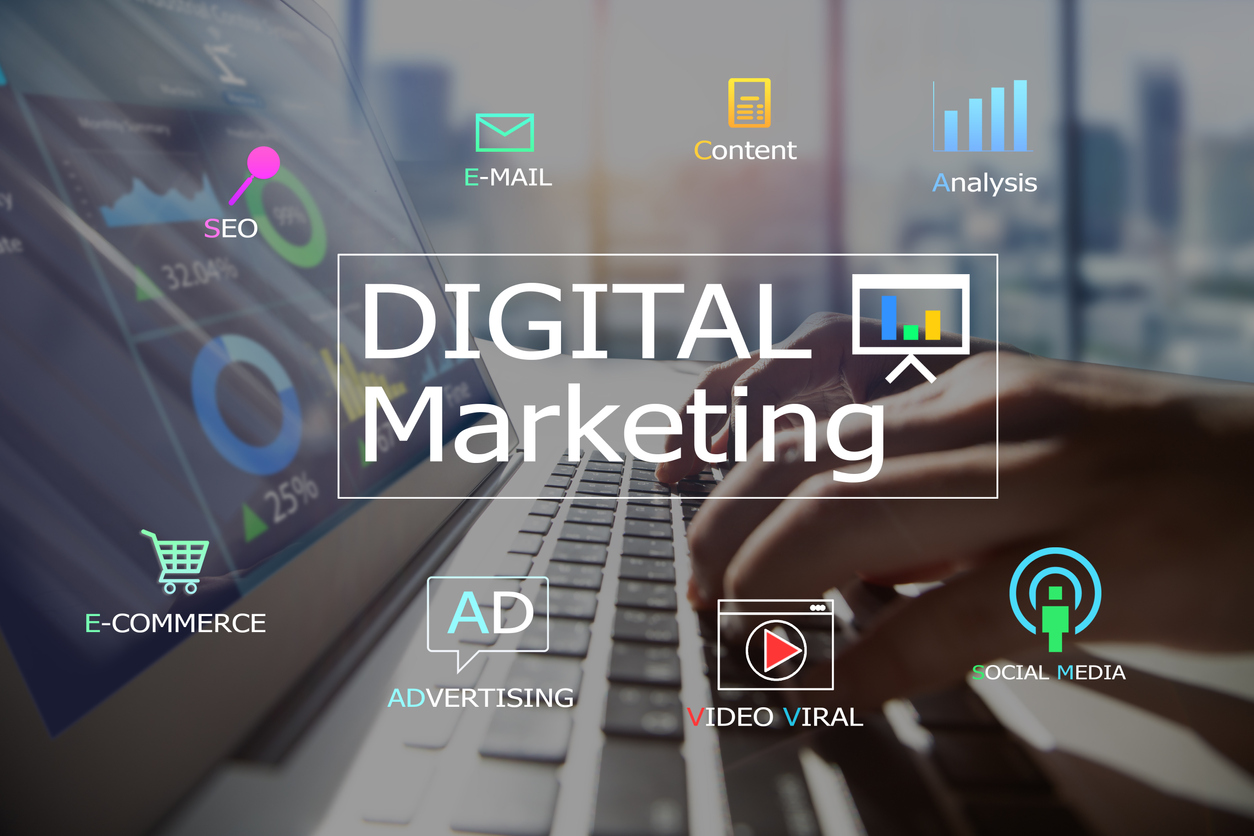 In business, the sky is the limit. However, without careful consideration, many businesses find themselves unable to take full advantage of the digital marketplace. Here, we will discuss some key considerations for businesses using digital marketplaces.
Consider the type of marketplace you are using. There are three main types of digital marketplaces: online auction sites (e.g. eBay), online classifieds sites (e.g. Craigslist), and online marketplaces (e.g. Amazon, Alibaba, and eBay). Each has its own unique set of requirements, and it is important to choose the right one for your business.

Make sure your business is ready for digital marketing. It is essential for businesses using digital marketplaces, and it requires a unique set of skills and strategies than traditional marketing. Make sure your team is well-versed in digital marketing techniques and invest in marketing tools and software to help manage your campaigns.
Conclusion:
One of the most crucial parts of any organisation is digital marketing. It enables firms to reach a big audience fast and easily, boosting sales and profits.
So This was all about digital marketing. I hope you found this article useful. Please pass it on to your friends. Ask questions in the comments area. We will respond to your questions in any way possible.