The Android operating system is one of the most widely used operating systems in the world, being found on nearly 3.5 billion devices! However, with so many variables to consider, it's difficult to pick the fastest browsers for your Android phone.
There are plenty of browsers on the market that can be used, but there is always a sense of security when you stick with the default browser.
But don't worry! In this article, we've done some research and have compiled a list of six browsers that are better than the default.
Find out in this article why you should switch to one of these 6 browsers instead, and which ones are the best for your needs.
You might not know this, but there are a lot of browsers to choose from on the Google Play Store. Some are great for privacy, some aren't as optimized, and others just don't work that well.
So if you're looking for an alternative browser to your default one and want something that's fast, efficient, and gets the job done without taking up too much of your battery life, you'll find the list in this article extremely useful!
This article will provide you with the 6 best and fastest browsers for Android that are significantly better than the default browser.
READ MORE: Best parenting control android Apps
CHROME
Chrome is a well-known web browser that is widely used in a variety of countries and regions. For a few reasons, its mobile version is also very popular.
Chrome for Android is safe, has a modern design, and offers lightning-fast browsing. Additionally, Chrome enables you to link all of your devices to a single account for simple data and information sharing.
Chrome's functionality on Android smartphones can be expanded in the same way that it can be on desktop computers. You can adapt Chrome to your mobile browsing needs thanks to its extensive extension database.
It's simple to use and much faster than most built-in Android browsers. You only need to search for Chrome on your Android device in the Google Play Store to download it.
FIREFOX
Mozilla Firefox is yet another of the best and fastest web browsers for Android. There is a powerful argument for porting Firefox to your Android phone if you do most of your browsing on your desktop.
Millions of people have long regarded Firefox as their preferred browser, which is why Mozilla developed Firefox for Android mobile devices. One of the world's swiftest browsers is Firefox.
The mobile Firefox version keeps the recognisable Firefox browser interface and looks while bringing a calmer and better web browsing experience.
It's interesting that you can switch between Firefox on your desktop and Firefox on your phone losing no open tabs.
This increases productivity, and it's one of the uncommon browsers that offers this feature.
The address bar is a fantastic additional feature that you can position wherever you like.
You can move it to suit your preferences or the screen of your smartphone, whether you prefer it at the top or bottom.
BRAVE
One of the first mobile browsers to have an ad blocker that is turned on by default was Brave. The goal of Brave, a well-optimized browser with an Android version, is to combine security and browsing speed for forgoing no features.
The best thing about Brave for Android is that it doesn't have any additional extensions or internal settings, which reduces the size and boost efficiency, making it a super-fast browser that Android users can use.
However, Brave includes an integrated malware scanner, pop-up blocker, and ad blocker. As a result, you can browse in peace without being bothered by ads or pop-up blocks that appear enormous on a mobile phone screen.
Brave could increase speed by two to four times while also reducing loading times and enhancing web browser functionality. Brave also assists you in conserving data and battery life while browsing. Browsers that have automatic privacy settings are extremely uncommon.
One browser that does this is Brave, which incorporates tools like script blocking, HTTPS Everywhere, and incognito tabs on mobile devices. But the Brave Rewards are another intriguing aspect of Brave.
Brave Rewards are incentives you receive for online browsing. You can cash out these rewards, use them as tips, or use them to pay for anything online.
Searching for Brave in the Google Play Store, where you can download it for nothing, is the simplest way to get it on your Android smartphone.
KIWI
The Kiwi Android browser was created with one goal in mind: to allow Android users to browse privately. You won't need to be concerned about speed, security, or privacy when using this browser.
The code behind some of the most well-known browsers, including the Chrome browser, is the foundation of Kiwi. The Kiwi browser has exceptional page loading speed when used with WebKit.
Additionally, Kiwi offers a variety of add-ons that are integrated into the browser and enhance Android device browsing. These features can help safeguard your Android device from hackers attempting to use it to mine cryptocurrencies.
They include a potent ad blocker, potent pop-up blockers, and even crypto-jacking protection. You don't need to download and use the Messenger app on your smartphone because Kiwi has integrated Messenger into the browser.
Kiwi's address bar is at the bottom of the screen for better viewing while browsing, where it isn't in the way or the first thing you see when looking for information on a page.
The Kiwi browser includes a Night mode that makes it easier to browse at night and lets you manually adjust it to your preferences.
By accessing the Google Play Store and looking for the Kiwi browser there, you can download it quickly.
UC BROWSER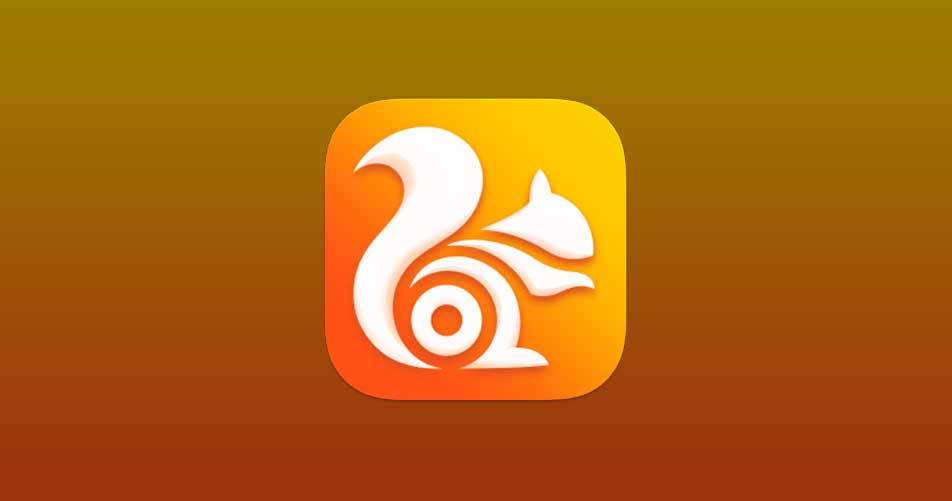 The feature-rich UC browser is one of the best web browsers for Android that you can download to your device.
One of the most well-liked choices for anyone looking for the best lightweight mobile browser for old Android devices is the UC browser, which is jam-packed with many features.
It has a sophisticated user interface that is regularly updated, as well as a reliable download manager that supports quick downloading of video and audio files.
Overall, the application is helpful but uses up a lot of system resources.
DOLPHIN
The Dolphin Browser app is available for download on mobile devices running the Android operating system. The content will load more quickly in this application.
You can customise your search experience using it. When you want to work and communicate, Dolphin is a fantastic option. It means that Dolphin has features that enable it to store searched data when you use your device to make calls to other people.
You should give this platform for quick and secure web access a try on your device. Dolphin is a great option because it's a mobile browser that includes a standard flash player that doesn't just speed up some browser functions.
However, as a result, it also offers a better browsing experience. Instead of using third-party apps like YouTube, Dolphin includes a Dolphin Video integration that enables you to watch videos from any platform directly in the web browser.
You can quickly switch between tabs as if you were using a computer to browse the internet thanks to the multiple tabs bar at the top.
Dolphin includes an AdBlock that limits the amount of unwanted ads, pop-ups, annoying banners, and even in-video ads for the fastest page loading and best browsing performance.
VIVALDI
Vivaldi is the ideal Android browser if you value speed, excellent browsing efficiency, and browser customization. The desktop browser Vivaldi is renowned for its adaptability and user-protecting privacy settings.
The Android version, which offers flexible private browsing, has been introduced. Vivaldi also includes an integrated ad blocker, tracking protection, and private translation for outstanding speed and effectiveness.
The Android version of Vivaldi has the same customizable features and many integrations as the desktop version. You can stay productive while browsing with Vivaldi thanks to its official integrations, which include Notes and Page Capture.
Vivaldi offers complete customization of the browser's interface to suit your preferences and needs. Therefore, you have a variety of options for how your tabs are displayed, where your address bar is located, and even the style and colour of your interface.
Another feature that enhances browsing navigation is the tab switcher. However, it can also speed up browsing because it's much more practical than having all of your tabs open at once.
You can set your specific websites and pages in an accessible location with the integrated Speed Dial feature so they are always available for use. Downloading Vivaldi from the Google Play Store is free.
Conclusion
There you have it! These are the six best and fastest browsers for Android that are way better than the default browser. These browsers have their own unique features that make them stand out from the rest, so be sure to try them all out and see which one works best for you.
We hope that our list of the 6 best and fastest browsers for Android has helped you decide. Whether you're looking for a browser that's lightweight and fast or one that has tons of features, there's sure to be an option on this list that's perfect for you.
Do you have a favorite browser that isn't on this list? Let us know in the comments below!
Thanks for reading!